Learn the skills you need to​
Build a Shipping Container
Whether you want to build it yourself, hire a builder, or are just curious about the possibilities, Discover Containers is here to help
What Do You Want To Discover?
Did you know that right now, there are thousands of people all around the world living in shipping container houses?
Their home may be a single-container tiny house, an architectural masterpiece with a dozen or more containers, or a mammoth apartment building with hundreds of containers. Regardless, there are examples of container homes of every shape and size…and we've spoken to many of their owners to get you the best tips and recommendations about building and living in them!
What about the hundreds of companies with hip offices and retail locations made out of containers? This includes everything from cafes and restaurants to corporate headquarters and design studios.
And let's not forget some of the more novel uses of containers, like pools, schools, medical clinics, and even indoor hydroponic farms.
The point is, shipping container architecture is clearly a popular niche in the world of architectural design. Perhaps you're curious about why people seem to be gravitating towards these steel boxes?
It turns out that there are a ton of great reasons to use shipping containers as a building medium, including their affordability, flexibility, sustainability, and more! But, they aren't perfect for every situation as we're also quick to point out.
Regardless of how you ended up at Discover Containers, we have three things we're striving to help you with:
Teach you everything we know about planning, design, building, and even furnishing a container building so you can go into a project fully understanding the costs and benefits as well as the risks and rewards
Connect you with hundreds of AirBnBs, Hotels, and other short term rentals that are built from shipping containers, so you can experience what it's like to spend time in a shipping container before you commit to building one
Help you find the products, services, and resources you'll need to successfully complete your container project (some that we've created in-house as well as those from companies we recommend)
Whether you ultimately decide to undertake a DIY container project, hire a builder to do the heavy lifting, or even decide that shipping container construction isn't right for you, we aim to be your trusted adviser.
Thank you so much for visiting and we look forward to hearing about your shipping container building project. Feel free to contact us with any questions and don't forget to connect with us on Facebook, Instagram, and Pinterest for great container information delivered right to your social media feeds!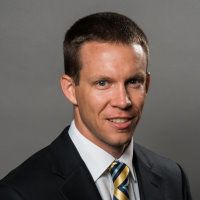 At Discover Containers, we share our passion for shipping container projects by inspiring, teaching, and equipping others to get started on building or buying one of their own!
Since 2015, we've been helping people understand building with shipping containers by researching, analyzing, and collecting the very best information on everything related to this unique building style.
Click Here to find out more About Us
– Aaron, Owner of Discover Containers
Additional Information about header images: